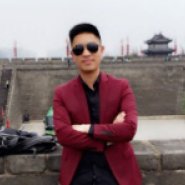 Frank Chen
Explore the beauty of nature and experience the local culture in ZJJ
Book a Tour
1042 Points
Member for 5 years 2 months
$10
Per Hour |
$70
Per Day
Gender

: Male

English

: Fluent

Transportation

:Private bus, Private car/van, Public transportation

Services

:Tour guide, Business assistant, Shopping assistant, Car rental, Airport/train station pickup, Ticket booking, Hotel reservations
About Me
Frank Chen, a local guide in Zhangjiajie, with a guiding experience for 7 years, has offered excellent service for hundred of English speaking travelers and groups from the whole world. At the same time, I am also a trip advisor in Zhangjiajie CITS.
Do you want to enjoy the real beauty of spectacular landscape and experience the colorful local culture in Zhangjiajie? do you want to have a tour which can keep you away from the groups but with nice sceneries? or do you want to have a unique sunrise tour in Zhangjiajie National Forest Park...... please don't feel hesitate to contact me, I always provide tailor--made itineraries for you according to your requirements. Now follow me to discover the mystery of Zhangjiajie on your own way.
The unique and popular tours I can design:
1, Zhangjiajie Classic Sunrise & Sunset Tour.
2, Zhangjiajie--Tianmen Mountain--Fenghuang Tour.
3, Zhangjiajie AVATAR Experience Tour.
Why choose me?
A, Tailor-Making: I design itinerary according to your requirements, make last minute changes even on the tour.
B, Valuable & Comfortable: I provide a variety of services and can gain the best value for your money.
C, Knowledgeable and flexible.
Contact Me
August 1, 2018

Frank along with his driver lead us on a 4 day tour of the Zhangjiejia region. The tour was excellent. With his expertise and the use of a driver we were able to see all the major attractions. He was punctual, friendly and reliable as was his driver. The tour cost was very reasonable and well below that charged by some of the tour companies. Highly recommended. Thanks Frank for an excellent tour. See you next time.

July 15, 2018

We toured Zhangjiajie with Frank for 3 days with 4 teens and 4 adults & he managed to keep everyone happy and engaged! Frank is patient, flexible, funny, kind, knowledgeable and highly competent. You can completely relax knowing Frank is in charge & you leave wishing Frank could keep traveling with you. This was my third trip to China and he is by far the best guide I have had the pleasure of traveling wit

...read more

June 15, 2018

Frank was an amazing guide who went the extra mile to make our 7-day trip a memorable and meaningful one. Thank you for bringing us to places where non-tourists will go. Just can't wait to visit Zhangjiajie again and relive those positive memories.
Frank Chen's
Articles & Attractions