Once-in-a-lifetime Journey - Tibet Railway and More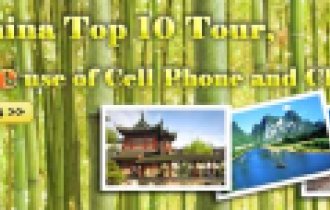 Duration : 7 or more days
Starting Price : 2510USD/Person
Tour Description
Experience the journey to the Roof of the World by train. Step into the largest Royal Palace in the world. View the ancient life size Terra-Cotta Warrior Corps from more than 2000 years ago. Climb the spectacular Potala Palace. Visit various and mysterious local Tibetan temples. View the pure scenery of pilgrim road. Stroll on Huangpu River Bund and view modern constructions at Shanghai.
Beijing: As the capital of the People's Republic of China, Beijing is the nation's political, economic, cultural and educational ...
Shanghai: Shanghai is located at the spot where the Yangtze River enters the East China Sea which is the largest metropolis and on...
Xian: capital of Shaanxi Province, lies in the middle of the Guanzhong Basin with the Weihe River to its north.
Lhasa: Tibet, the Roof of the World, for centuries the mysterious Buddhist holy place, is locked away in its mountain fastness ...
Shigatse: Shigatse, also named Xigatse, means 'the fertile land'. Covering an area of over 3875 square kilometers ...
To check the details of this tour please go to our website below
Attractions Visited in This Tour