"A Local Expert on the Off-Beaten Trail. Discount for Kids' Family."
Kunming, Lijiang, Yuanyang, Yunnan Province, China

Profile viewed 111313 times
Contact Me

Fee Per Hour:

$10

Fee Per Day:

$82

Gender:

Female

Transportation:

Private bus

Private car

Public transportation

Bicycle

English Level:

Fluent

Services Provided:

Tour guide

Interpreter

Business assistant

Car rental

Airport/train station pickup

Ticket booking

Hotel reservations

Phone Number:

+86 182 8889 0831

Other Contact Info:

privateyunnantour@yahoo.com
rosabeyond@163.com


Link:

Elena's Travel Guide

1100 points
Member for 5 years 40 weeks

About me:
Hello, Dear Travellers!
Welcome to my beautiful homeland, Yunnan!
This is Elena from Yunnan. I have been a profeesional private guide throughout Yunnan since 2009. I offer tailored tours to Kunming, Dali, Lijiang and Shangrila, as well as to Dongchuan Red Land, Yuanyang Rice-Terrace Fields. My focus is to take people to places where it's authentic to absorb the traditional local culture, enjoy beautiful scenery, try wonderful local food, and intereact with beautiful people along the way. Every day is such excitement!
I grew up in some deep mountains in Yunnan. My mother was planting rice when i was on the way. She couldn't wait to go home but gave birth under a big rock, by the patty fields. My childhood was lots of fun in the wild mountains. But every time when I looked up and saw the white clouds above the blue mountains, there is an urge from inside, the longing for going beyond, and see the unknown world.
So i studied very hard in school, and finally became the first university student throughout my little town. And i was feeling so much gratitude towards my humble parents, who supported me all the way through, which was unbelievable for a country family at that time.
After getting an English-Teaching degree from Yunnan Normal University, amazingly, I was sent to Thailand and started teaching Mandarin there. My life to the outer world was extended. I was so excited, and had so much fun living in another beautiful country like Thailand. I still keep on going back even after the teaching job finished, not only for the wonderful things, but also for the wonderful spirit that this country is able to offer, which is meditation and yoga retreat. From 2012-14, I was spending lots of time in the tropical bushes, meditating with monks and fellows from different parts of the world. Beside Thailand I also enjoyed travelling to some other interesting countries in southeast Asia, as well as Srilanka and Austrilia.
In 2014, i started taking a seminar given by Bijan Anjomi, and my life changes tremendously since then. I start laughing more, enjoying dancing, and responding to people with generous smile. I even start going to the gym and exercising myself out. And it feels great. I feel my body energy is building up day by day, so are my inner strength and confidence. For the first time, after living so many years in Lijiang, i start appreciating this beautiful land and the wonderful people.
I sincerely thank all people who have been contributing to me, in different ways, from where they are. And I thank myself for being so open and brave, developing wonderful qualities along, yet still remaining the humble and simple heart. And I thank all my wonderful & generous clients who came across, who shared their life miracles with me, as well as their wonderful qualities and unconditional love. Lastly, I want to thank you, for being here, and being you.
I Look forward to sharing part of the journey with you!
With a smile,
Elena
Book a tour with Elena Luo
Reviews of Elena Luo
Author:
roger2016
My wife, son, and I were very fortunate to find Elena available to guide us for 6 days from Dali, through Shaxi, Lijiang, and into Shangri-La in April, 2016. She brought the towns alive with her knowledge of the sites, and stories of the ethnic peoples, their customs, and delicious foods. The restaurants she took us to were wonderful. She is fun to be with because of her kind soul, calming nature, humor, and she also has a good singing voice. Very attentive to our needs at our pace. We did do a lot and Elena was with us for long hours each day. It was a delight to go to places off the beaten path, visiting with local families in their homes. All were very welcoming. Even the "Tourist" sights that we visited were enhanced with her guidance. We have no hesitation in highly recommending Elena to guide your trip, for a truly memorable adventure.
Author:
sr2015
Lijiang & Shangri-La is among the most beautiful places we have visited in China.
Elena was our guide for travel to Lijiang & Shangri-La during March 2016. She was very knowledgeable about the various sight-seeing places, places to eat and cost effective options to travel.Despite being a big group ( 6 Adults & 5 kids ) , Elena was able to meet demanding individual preferences of the large group without being stressed.Even engaging the kids on a long ride with intelligent riddles and questions. Would highly recommend Elena as your guide for travel to Lijiang & Shangri-La.
Author:
bottlerocket26
Elena was a very thoughtful and knowledgeable guide when we traveled through Yunnan Province in November 2015. She guided us in Lijiang where my husband was bedridden the whole day with food poisoning, and she stayed in constant communication via WeChat and even came to our hotel at 9:30pm that night unsolicited to give us much-needed meds and water. My husband felt much better the following day thanks to some antibiotics Elena also helped us get earlier the previous day. With her interpretation and kind nature we were able to fight our sicknesses and enjoy the rest of our trip.
She also guided us through some small villages in the Dali area, which were my favorite parts of the trip. The small villages were lovely. We visited Shangri-la where a lot of Tibetan villages are. She took us to private homes that we wouldn't think to enter, so we could see a variety of architectural and lifestyles.
Elena was able to help my husband with his vegetarian diet and our request for less oily foods, which isn't as easy as expected in China.
She is very well-traveled herself, energetic with a childlike enthusiasm and is always open to our thoughts and ideas. She was an English major in university and has taught English in Thailand, so her language skills are great. I really appreciated her compassion and empathy for us and others on our trip. I also enjoyed learning about all the ethnic minority cultures through her insightful commentary. She placed a great deal of trust in us, as we did not pay for the trip until the middle and again in the end (rather than at the beginning). In turn we placed our trust in her and our driver as well.
Elena Luo's Tours
Price:
0USD/Person
Dates Available:
Jan 16, 2016
-
Apr 15, 2017
Lijiang-Shangrila-Meili Snow Mt.-Derong-Xiangcheng-Yading-Daocheng-Litang-Yajiang-Xindu Bridge-Seda-Danba-Rilong-Chengdu
Day 1 & 2 Arrive in Lijiang for 1 or 2 days, so your body would slowly get more used to higher altitude. Altitude in Lijiang at 2400 meters.
Price:
0USD/Person
Dates Available:
Jan 14, 2016
-
Jan 10, 2017
Day 1 Arrive in Kunming, can visit Green Lake and Bird and Flower Market if time allows. O/N Kunming
Price:
0USD/Person
Dates Available:
Feb 12, 2016
-
Apr 04, 2017
The following is comfortable timing to different destinations for photo points.
To Dongchuan Red land it takes 3 days.
To Yuanyang Rice Terraces is about 4 days.
To Luoping is about 3 days.
To Puzhehei is about 3 days.
To Meili Snow Mountain from Lijiang, takes about 4-6 days.
Elena Luo's Photos
Elena Luo's Content
Boned in a remote village surrounded by endless mountains in Yunnan, I always had the dream to travel and see the world beyond. So I studied very hard in school and became the first university student in my little village.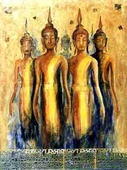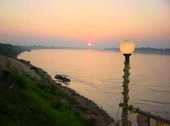 Address:
North Lashi Lake, Lijiang Antient Town District
Price:
30 Yuan per person
Rich in cultural and biological diversity, the Lashi Lake watershed is home to two minority ethnic groups, the Naxi and the Yi, and provides critical habitat for the endangered black-necked crane. The watershed is also the primary water supply to a large downstream population and the rapidly growing tourism industry in the historic city of Lijiang.
Address:
Nuodeng Village, Yunlong County, Dali Prefacture
Nuodeng is an ancient village which has been known as the town of salt, in Yunnan Province, from about 1400s. It used to be one of the most important economical town in the area. Being hidden in the Mountains in Dali for centuries, now it attracts peopl's eyes again, bcus of its charming primitive ancient village, the amazing natural scenery around, and the famous Nuodeng Ham.
Address:
No. 11 Qingyun Village, Longquan Community, Shuhe Old Town, Lijiang
Arro Kampa is a local owned chain hotel in Lijiang and Shangrila. Both hotels are beautifully designed, in local style. The one in Lijiang combines the luxurious comfort with the beautiful nature around, as well as the leisure atmosphere in Lijiang. It is so so simply and beautifully designed that you feel life is so good, and i love being here.
Address:
Jishan Lane, Xinyi Street, Old Town, Lijiang, China
There is a local saying that Lijiang is the world of woman, and the heaven for man. When visiting Lijiang, you see women or gilrs are busyy here and there, serving people in local markets, shops, hotels and restaurants. Local women are really running this world well. Lamu and her family's girls are one of these. As a family owned restaurant, all staffs are Lamu's cousins or nieces.
Address:
Dabaoji Temple, Napa Lake, Jiantang Township
Price:
5-40 Yuan per person
Diqing Prefacture, known as the Shangri-la to the outer world, is such a rich, beautiful and mysterious land for Chinese and foriegn travellers. Sitting on the highland, with altitude above 3300 meters high, it is still a home for virgin forest, snow capped mountains, wild ferocious animals, beautiful plants and rivers, precious herbs and mushrooms.
Address:
Bamei Town,Guangnan County, Wenshan Prefacture
A village which has been isolated for hundreds of years, all sufficient by itself, and the only channel to connect with the outer world is a cave, where you have to take boat in and out. Is there anything like this, at all? Yes, it's Bamei, about almost 8-10 hours drive from Kunming.
Address:
Sideng Jie, Aotou Village, Shaxi Town, Jianchuan County, Dali, Yunnan
Price:
30 Yuan per bed, 150-280 Yuan per room
No. 58 Yard is one of my passion in Shaxi. It is a lovely cozy guesthouse with only 6 rooms, a cute little garden leisurely designed by the owner, who is from Taiwan. She is a quiet and artistic beauty. Anything she touches simply becomes beautiful. Never advertising any where, but No. 58 Yard remains the most popular one in Shaxi all year round.
Contact Elena Luo Now